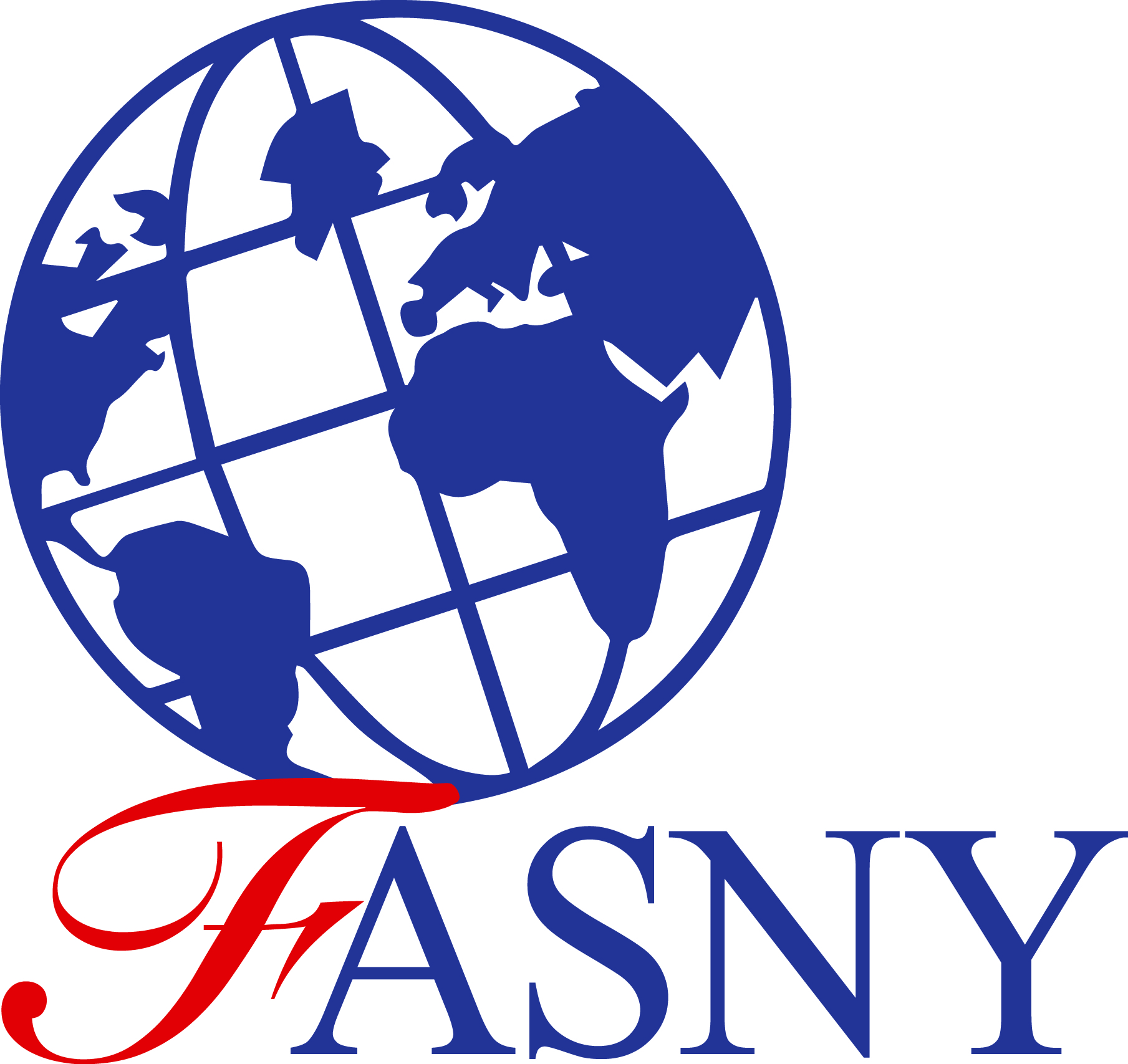 FRANCIS GIANNI, HEAD OF SCHOOL: LEADING FASNY INTO THE FUTURE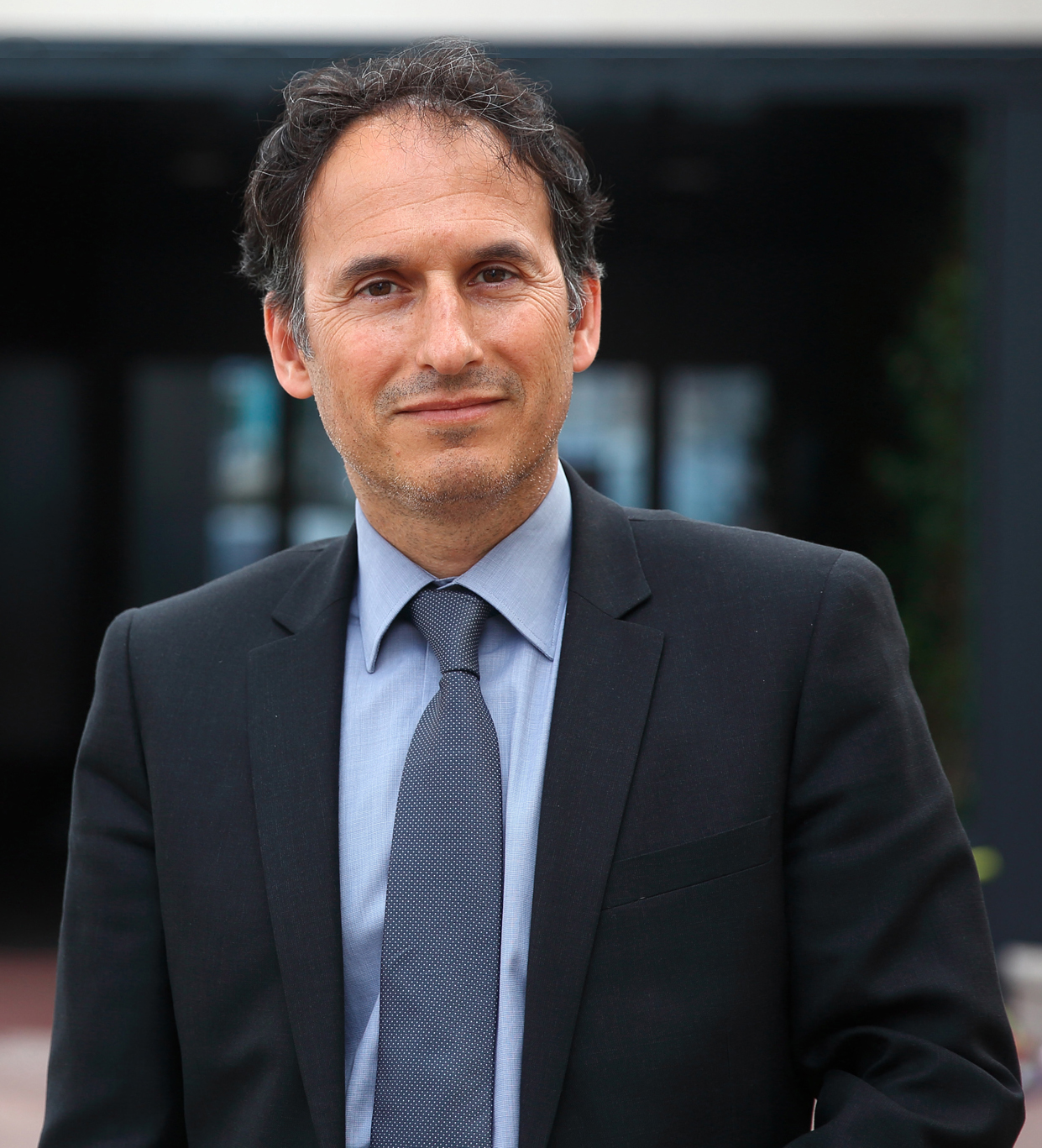 Francis Gianni joined the FASNY community in August 2019. His arrival heralded the entry of FASNY, now 40 years old, into its next stage of institutional growth. As FASNY matures in its role as a leading international school, it can benefit from Mr. Gianni's leadership skills, which were honed from his own international education (the Sorbonne and University of Phoenix) and career (head of École Jeannine Manuel, Lille campus, and head of the International School of Monaco). After in-depth meetings with parents, faculty, staff, and the Board, Mr. Gianni gained a clear view of the direction in which he wants to lead FASNY. While maintaining and solidifying the strengths that FASNY has developed over the years, Mr. Gianni envisions a FASNY that is better positioned to grow while being able to both weather and take advantage of the world's changing economic, demographic, and educational trends.
Mr. Gianni often speaks about two core values in education that are centered around student well-being and learning. He believes that, first and foremost, our children must be protected, nurtured, and motivated so that they can each reach their own unique potential. Second, every school decision, program, homework assignment, or activity must have a direct impact on student learning. Additionally, this impact on learning must be verified and tracked over time. While these values are not new to FASNY, Mr. Gianni is taking a creative approach as evidenced by his newly implemented Strategic Directions, which were outlined at the recent State of the School dinner. In addition to student wellness and learning, a greater emphasis is being placed on school identity and culture, which will serve as our guiding star as we move forward. This strategy also has a sharpened focus on academics, after-school offerings, and the upgrading of the interiors of each campus.


In keeping with the strategic initiatives, Mr. Gianni has introduced a new international track that will solidify FASNY's position as a leader in international, bilingual education. The new international track will launch in September 2020 and open up the school, for the first time ever, to non-French speaking families in grades 1-8. There are several key reasons for pursuing this path.
Our goal is to become the best international program in New York, if not the country, and to achieve this it is better to start the preparation as early as possible in a child's learning.

I

n keeping with our mission to offer a best-in-class bilingual education, we want to provide an opportunity for every student to learn in a language program that is the best fit for their existing skills and long-term goals.

Offering a complete international program differentiates us among private schools in Westchester. Research shows that there is a market for parents who wish to give their children a competitive edge beyond the more common American Advanced Placement option.
There is a nationwide drop in enrollment numbers at private schools to which FASNY has not been immune. Through this new program we seek to attract new families from our community and beyond who may otherwise never have considered FASNY as an option. The new international track will feed into the high school-based international program (grades 9 and 10) and the IB program (grades 11 and 12), which already exist. It is, in fact, the extension and completion of an already existing program of studies.

Starting in September 2020, FASNY families will now have an option as to which primary language their child(ren) will have as their language of instruction. The international track is tailor-made for non-French-speaking families who seek an international environment with a customized French learning program. It is also designed to satisfy the needs of French and francophone families who wish to accelerate or increase their children's exposure to English.


While the new international track is a significant and exciting development for FASNY, Mr. Gianni remains fully committed to the continuation of our flagship program, the French-American track. The two tracks will co-exist, with each receiving a full commitment from the faculty and staff. We can all be comforted by the fact that regardless of which track our children choose to follow, they will graduate with a prestigious French Baccalaureate or International Baccalaureate, in addition to a New York State high school diploma. Both programs are an indispensable part of our international culture and identity.


While the introduction of the international track in grades 1-8 is a major academic project, Mr. Gianni has simultaneously introduced other learning modules as well. For example, as you walk through the campus hallways, you will begin to see learning displays and walls with philosophical questions or literary references as well as murals and mathematical staircases. These additions to our campus interiors achieve two objectives: they surround the students with visual displays of knowledge that they themselves have created while enhancing the learning environment. Last but not least, social media education is being introduced with a #WinAtSocial program that empowers our students to be safe, respectful, and responsible users of social media. We are confident that most parents would agree that this is an absolute necessity in today's world.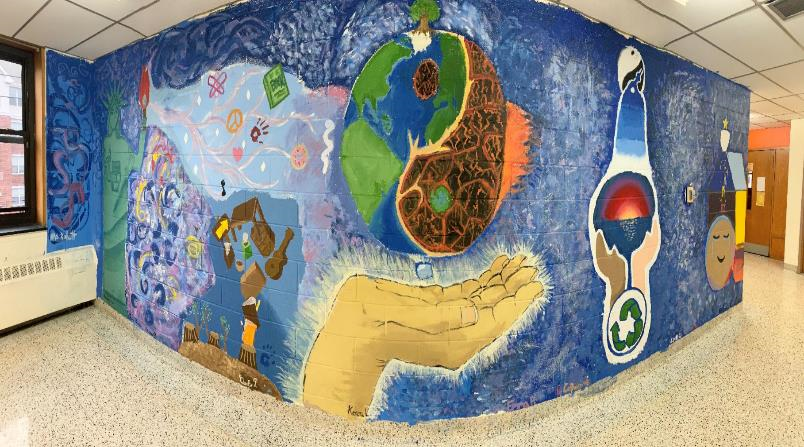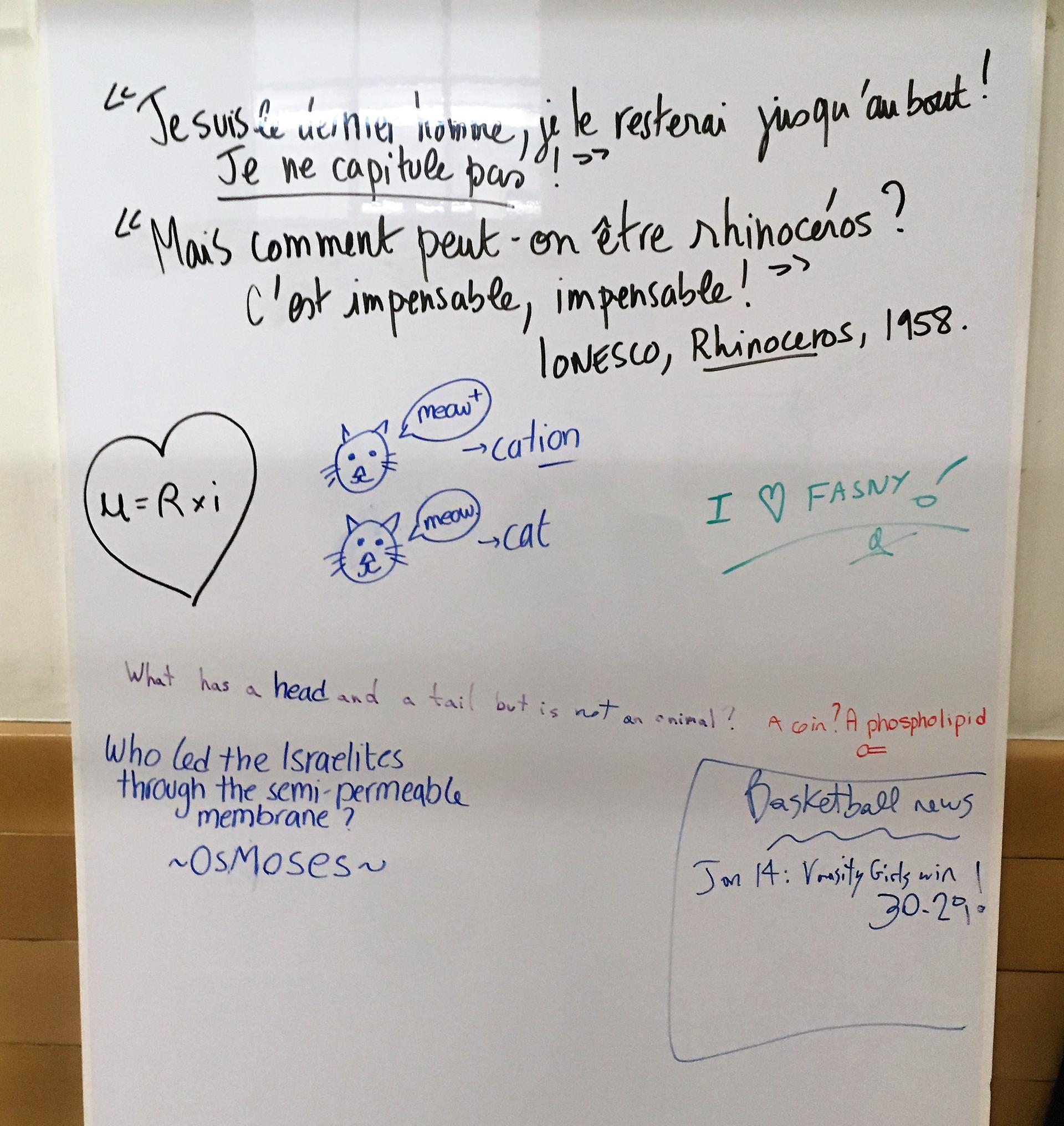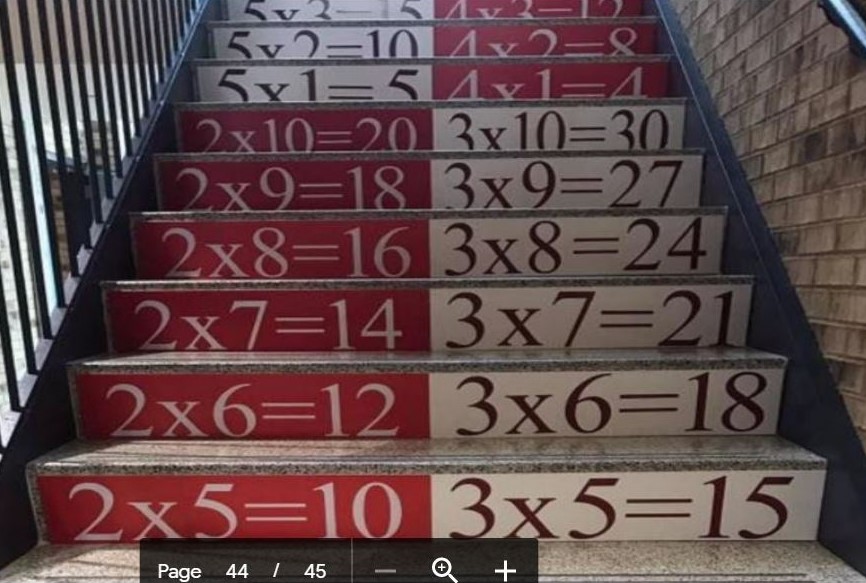 In conclusion, Mr. Gianni has joined FASNY with a clear vision and purpose. He recognizes FASNY's potential and is taking the necessary steps to lead our school successfully into the future. The Board is extremely grateful to have Mr. Gianni as the head of our school community, and we look forward to working with him in 2020 and beyond.
SOME PERSPECTIVE ON THE BOARD OF TRUSTEES
The FASNY Board of Trustees would like to take the opportunity of this newsletter to familiarize the school community about who we are and what we do. It is not uncommon for us to receive questions about our structure and purpose, and our goal here is to address as many of these questions as possible.
What is a board of trustees?
In the United States, a board of trustees often governs public and private educational institutions. It consists of individuals who hold in their care the assets and financial decisions of these not-for-profit institutions for the benefit of beneficiaries. The board of trustees of a school not only has in its care the stability and sound financial health of the school but also sees to it that the school fulfills its pre-defined mission. The beneficiaries of such care are the current students and families of the school AS WELL AS future generations of students and families.

What are the obligations of the board and its trustees?
School boards are bound by their by-laws and must follow best practices and rules established by the organizations that give the school its accreditations, which, in FASNY's case, are the New York State Association of Independent Schools (NYSAIS)/National Association of Independent Schools (NAIS) and the Board of Regents of the New York State Education Department. In addition, the board and its trustees are subject to general legal obligations under common law as well as state and federal statutes. The trustees work collegially, and the board's authority is not with any specific trustee. However, trustees have individual responsibilities and obligations: they must act in good faith with the best interest of the school in mind and have duties of care, loyalty, and obedience to the school's mission. They are subject to strong rules of confidentiality and are bound to declare and avoid any conflict of interests.

How are trustees chosen and elected at FASNY?
As in most independent schools, the FASNY Board of Trustees is self-selecting and perpetuating. What this means is that the board regularly identifies a broad range of skills and perspectives it needs and reaches out to individuals either within the community or outside the community, such as other school officials or education experts. This approach allows for a stronger governance of the school, one where trustees have been chosen for their genuine support of the school and its mission, along with the added value of their skills and perspective. The trustees formally agree to serve the higher interest of the school in an ethical way above their own interest. The trustees are all volunteers. Individuals who agree to become trustees at FASNY must be elected by the current board and agree to serve for an initial three-year term, which can be renewed twice.

Who are the 19 current trustees serving on the FASNY School Board?

Dorothée Ashby
Bruno Bolzan
Deborah Bradley-Galliot (Secretary)
Michael Clark (Treasurer)
Andrea Colombel
Delphine Descamps
Nicole Didda
Christine Durland
Tarek Fadel (Vice-Chair)
Maxime Fischer-Zernin
Maureen Fonseca
Jean-Marc Juhel
Mark Kramer
Gregory Krywosa
Jean-Charles Morisseau
Ali Nekmouche
Anke Nuyttens-Santens
Antoine Remy
Emmanuèle Vinciguerra (Chair)
What is the role of the Board vs. the role of the Head of School?
The role of the board is remote from the day-to-day activity of the school. It is a long-term and strategic role to ensure the future and sustainability of the school in accordance with its mission. Here are its main responsibilities:


The board chooses, hires, and evaluates the head of school who can best fulfill the mission of the school and supports his/her decisions, especially by ensuring that the head has the financial means to run the school. The board, through regular communication with the head, ensures that the head of school's decisions and plans are within its mission.
The board is responsible for the financial situation of the school and its capacity to allow the school to fulfill its mission. It approves the school budget and is involved in any major financial decision regarding the school's assets.
The board defines the mission of the school and uses it as a guide to develop strategic long-term planning for the school.


It is important to distinguish what the board's role is and what it is not. It is NOT the role of the board to run the school; the head of the school is solely in charge of carrying out the school's mission and, therefore, solely involved in and responsible for the day-to-day activity of the school: curriculum, admission, human resources, recruitment, development, communication, marketing, etc. In this regard, the board's responsibility is only to support the head in his/her decisions and plans and NOT to direct the head or act in his/her place. In short, whereas the job of the head of the school is to run the school, the board is charged with the responsibility of providing the head with the resources and strategic guidance to do his/her job effectively.

If you have any questions or need additional information concerning the FASNY Board of Trustees and its role or any other issues pertaining to the board, please do not hesitate to contact us by email at bot@fasny.org.

FASNY's Mission Statement
FASNY focuses on learning and the well-being of our students in an academically rigorous, international, bilingual setting. We develop creative, open-minded, critical thinkers to become lifelong learners who are motivated to thrive, lead, and give in an ever-changing world.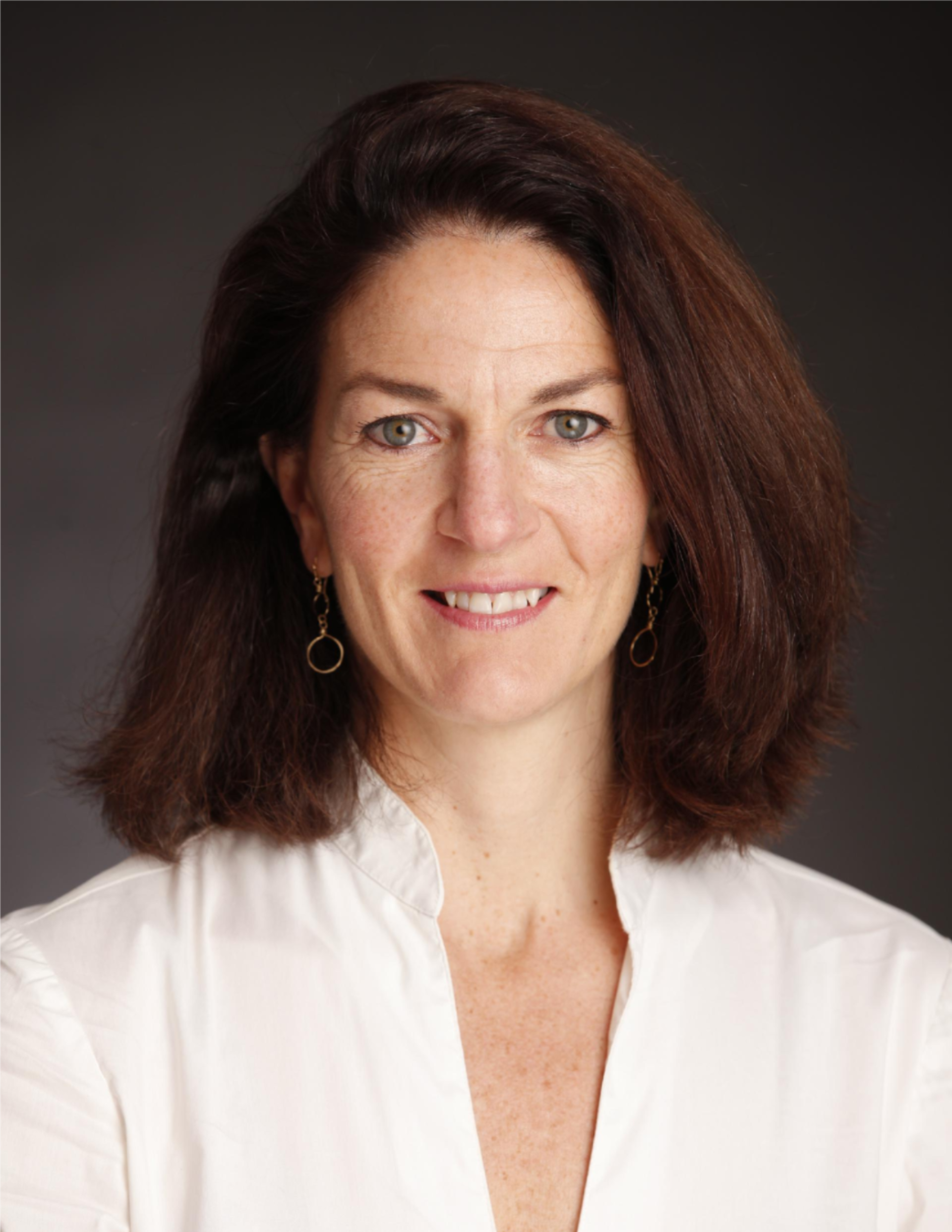 Nicole Didda and her husband, Samie, have been FASNY parents since 2008. Their daughter, Amélie, attended the school from nursery through eighth grade, and their twin boys, Tristan and Sébastien, are in the seventh grade. Nicole, who holds dual U.S.-French citizenship, comes to the board with a background in organizational change, human resources, crisis management, and corporate communications. Her 30-year career consists of various leadership positions, including partner at management consulting firm Oliver Wyman; general manager/executive vice-president at Edelman San Francisco; and chief communications officer at the global Fortune 500 company Skanska. She also has served on the board of ReSurge International, a global humanitarian non-profit organization. Nicole holds a degree in French and international relations from Georgetown University and is a graduate of the executive leadership program at IMD Business School in Lausanne, Switzerland. She serves on the board's communications committee.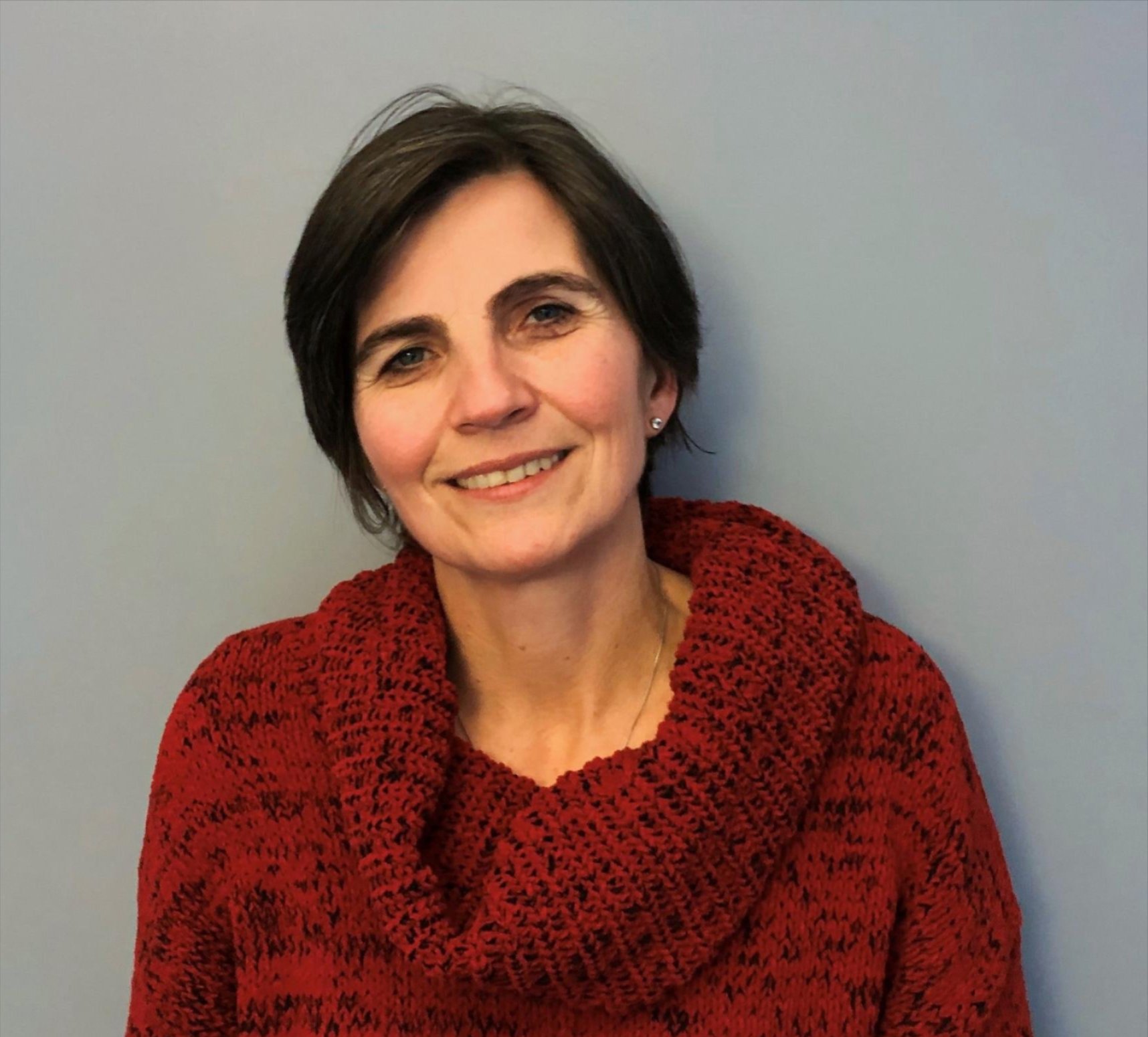 Christine Durland and her husband, Dan, have been members of the FASNY community for the last 15 years. They have three children, all of whom started at FASNY in preschool: Chloe, a 2019 graduate, is a now a freshman at Northeastern University; Sophie is in the 11th grade; and Alec in the eighth grade. Christine grew up in southwestern France and studied law at the Universities of Bordeaux and Toulouse. She holds a D.E.S.S. in business law and a Diplôme de Juriste Conseil d'Entreprise (DJCE) and started her career in Paris as an in-house lawyer with the regulatory agencies overseeing the French financial markets, before moving to New York City in 1998 to attend NYU Law School. After earning an LL.M. in comparative jurisprudence and passing the New York State bar exam, Christine joined the legal department at Bear Stearns, where she specialized in technology contracts, data agreements, e-commerce, and intellectual property. After deciding to dedicate herself fully to her family, Christine became more involved in life at FASNY and, over the years, has developed excellent knowledge of the school's successes and challenges. She and her husband have found in FASNY a school that enhances the international upbringing they chose for their children and are very appreciative of the school's unique curriculum. Christine serves on the board's governance, development, and communications committees.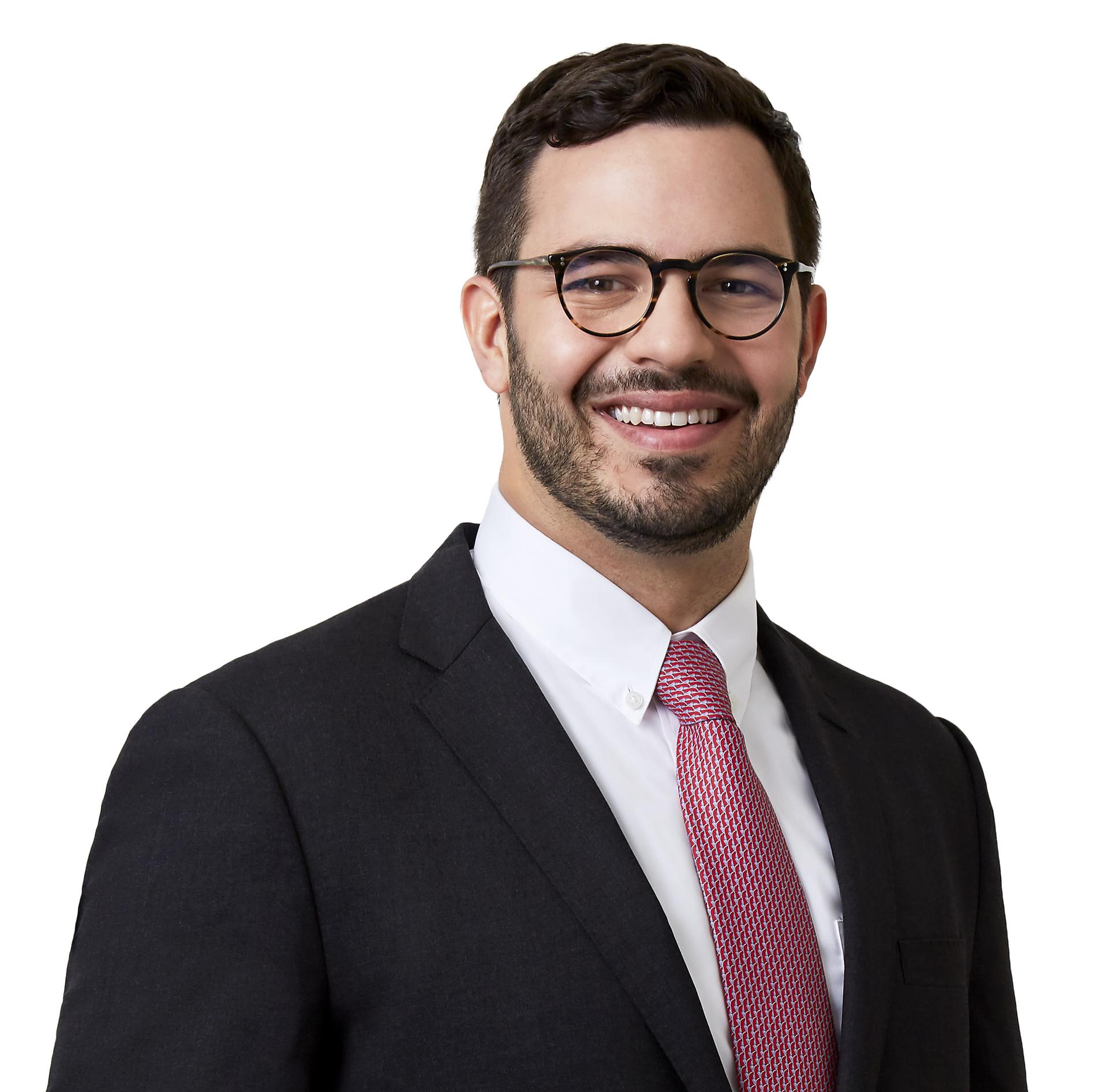 Maxime Fischer-Zernin brings to the board a unique alumni perspective. He was a student at FASNY for 10 years, and all three of his siblings attended the school as well. As an alumnus, Maxime became involved with FASNY to, in his words, "help current and future students enjoy the academically rigorous, international, and bilingual education that has served me so well." As a member of the board's development committee, he hopes to help FASNY continue to develop a vibrant alumni community. Maxime is an associate in the New York office of the law firm Axinn, Veltrop & Harkrider, where he works primarily in the anti-trust practice group, focusing on merger investigations, merger analysis, and anti-trust counseling. He earned his J.D. at New York University School of Law and holds a bachelor's degree in political science from Duke University. Maxime currently serves on Duke's New York Young Alumni Development Council.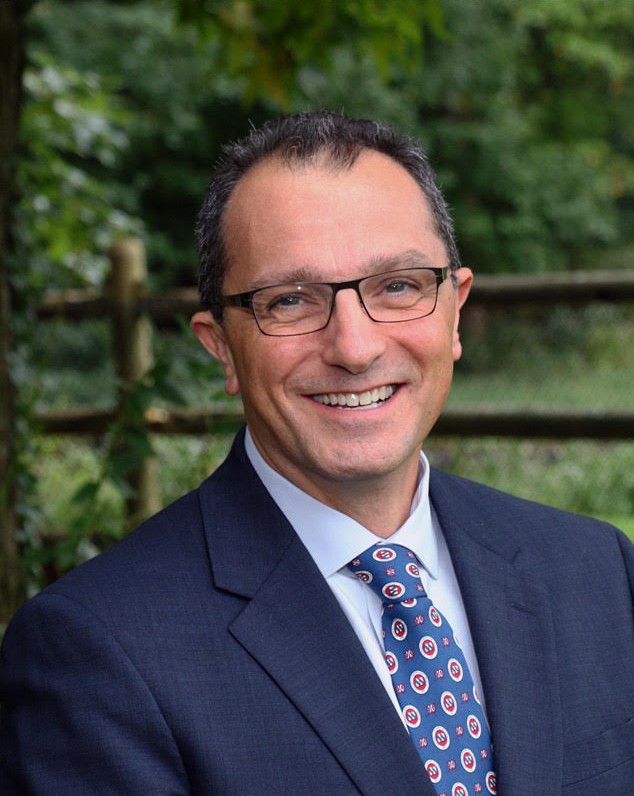 Jean-Marc Juhel grew up in Paris. After two years in "Coopération" in the Middle East, he moved to Exeter, New Hampshire, where he began his teaching career. Later, he moved to Colorado, before settling in Manhattan with his wife, Barbara, a former teacher. They now live in Roslyn, New York, on the campus of Buckley Country Day School, where Jean-Marc has been head of school since 2002. The Juhels have three daughters: Hannah, a second-year medical student; Brooke, a college junior; and Kate, a Buckley eighth grader. Jean-Marc holds a B.A. and an M.A. in English from the University of Paris, as well as a doctorate in American history from Michel de Montaigne University. He is also the recipient of a master's degree in educational administration from Teachers College, Columbia University, and a doctorate in educational and organizational leadership from the University of Pennsylvania. Jean-Marc serves on the board of the New York State Association of Independent Schools (NYSAIS), through which he began his relationship with FASNY in the early 2000s. In 2015, he chaired the NYSAIS visiting committee for FASNY's decennial accreditation. As a FASNY trustee, he serves on the board's development and governance committees.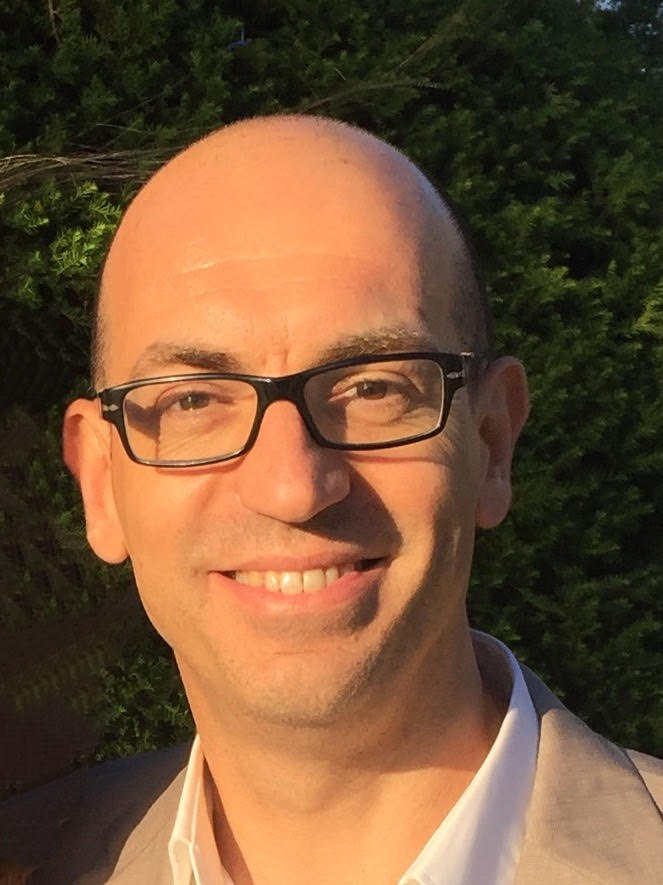 Jean-Charles Morisseau has been a FASNY parent since 2015. He has three daughters: the eldest graduated in 2016 and is now pursuing her undergraduate degree at UCLA, while the other two are in the 7th and 11th grades, respectively. Driven by diverse passions, Jean-Charles is an entrepreneur who has successfully invested in and developed companies in various fields. The former chairman of Diadeis, a global design and production agency, he now serves as a board member at sgsco, the global packaging design company that acquired Diadeis in 2018. Currently, Jean-Charles is the chairman of Ubees, a U.S.-based beekeeping company that leverages technology and environmental science in a sustainable, eco-friendly way to resolve bee mortality and improve both pollination services and the quality of honey production. Jean-Charles also invests in early-stage start-ups and infrastructure projects with a focus on renewable energy, natural foods, waste management, and social justice. He promotes women entrepreneurs and is a theater, television, and movie producer through his equity partnership in Veilleur de Nuit. Jean-Charles holds a master's degree in management from HEC Business School in Paris, France.
Editors: Deborah Bradley-Galliot • Nicole Didda • Christine Durland

French-American School of New York
320 East Boston Post Road
Mamaroneck, NY 10543
If you no longer wish to receive communications from the school, please click here.