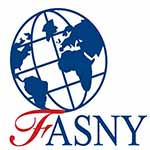 In reaching the end of this academic year, it is important to reflect on what we have accomplished together and look toward the future with the sense of commitment and enthusiasm that has always prevailed in our FASNY family.
As you know, this year we are bidding farewell to Joël Peinado, our Head of School. After 24 years of remarkable service to FASNY, including the last seven as Head of School, Joël is moving on to a new and exciting assignment as President of International College in Beirut, Lebanon.
We are most grateful to Joël for his dedication and leadership, and we celebrate his many contributions over the years in establishing FASNY as the prestigious bilingual and international institution it is today. The opening of the IB Diploma Programme for 11th and 12th grades, the addition of the International Program for 9th and 10th grades, the 2017-2022 Strategic Plan, and the facilities improvement project across campuses are just some recent examples of Joël's transformational work and commitment to the school's success.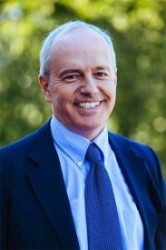 We thus once again wholeheartedly thank Joël for his distinguished record. We also acknowledge with gratitude his wife Hélène, a longstanding member of the faculty, and wish both of them much fulfillment and success in their next pursuit.

One of the most important tasks for the Board of Trustees this past year was the search and appointment of our new Head of School. After announcing the leadership transition in June 2018, the Board launched a thorough international search under the direction of an eight-member search committee and the specialized recruitment firm Wickenden Associates. The process included gathering input from different constituents of the school through an initial survey and follow-up surveys after the three finalists' visits to FASNY. The search successfully culminated in the unanimous election of Francis Gianni, current Director of the International School of Monaco, to become FASNY's next Head of School. You can read more details of Francis' background in the announcement we sent upon his nomination.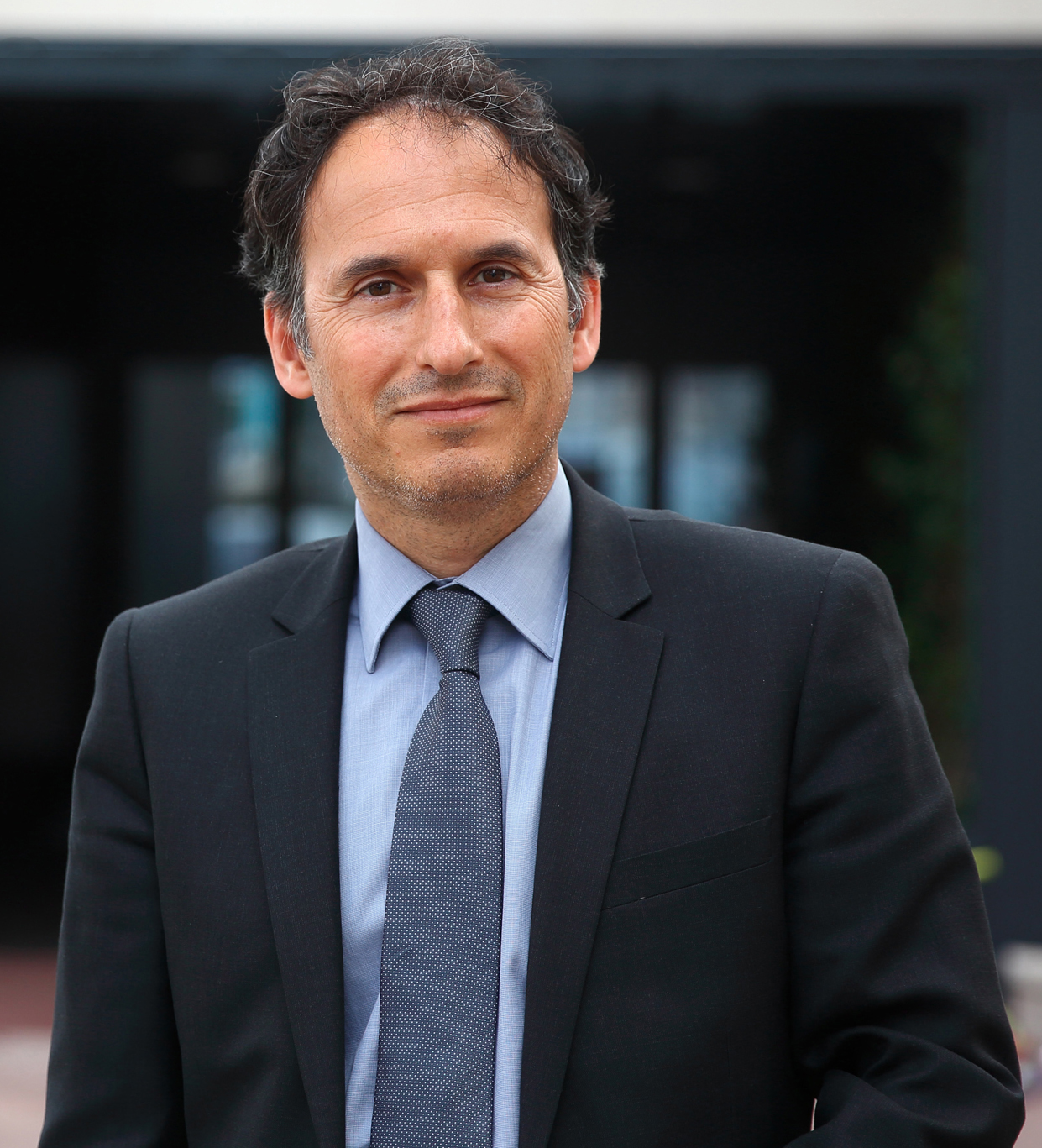 We are very pleased to welcome Francis, his wife Jennifer and their children to the FASNY family, and we share their enthusiasm for this new adventure. Throughout the year, we have been working closely with Joël, the administrative leadership team and Francis to ensure a smooth transition and prepare for a successful back-to-school in September.
In the meantime, here are other Board-related updates that might be of interest to you.
In June 2018, we bid farewell to trustees John Botti, Sylvia McDavid and Fiona Swerdlow, who served the Board with remarkable dedication. We thank them for their valuable and longstanding contributions to the school.
At the same time, we welcomed four new trustees: Dorothée Ashby, Michael Clark, Delphine Descamps and Deborah Bradley Galliot.
We wish to congratulate trustee Maureen Fonseca, who was recently named the next Head of School of The Elisabeth Morrow School in Englewood, NJ. This appointment is the latest in a distinguished career in education, which includes her tenure as Head of the Masters School in Dobbs Ferry, NY.
The Board currently has the following committees: Communications, Development, Facilities, Finance (with an Audit sub-Committee), Governance and Nominating, Personnel (with a Pension sub-Committee), Ridgeway Steering Committee, and Strategic Planning Steering Committee. Additionally, for this academic year the Board formed a Search Committee to oversee the recruitment of our next Head of School.
Dorothée Ashby
Dorothée and her husband Scott have been members of the FASNY community for over ten years. Dorothée was born and raised in France; she and Scott are committed to providing a bilingual education to their three sons: Nicolas (8th grade), Benjamin (5th grade) and Mark (3rd grade). Dorothée comes to the Board with a background in investment banking focused on debt capital markets and IT strategy. She graduated from Duke University with a double major in History and French/European Studies. Upon graduation, Dorothée joined Morgan Stanley for seven years before dedicating herself full-time to her family. She has also devoted much of her time to the school in leadership positions within the PTA and major school events such as the Gala, Thanksgiving and the Famous Artist program. Dorothée serves on the Facilities and the Personnel committees.


Michael Clark
Michael and his wife Michelle Monie have been FASNY parents since 2005. Their son Aidan attended FASNY from nursery through 10th grade, and their daughter Emma is in the 9th grade pursuing the FASNY International Program. Michael comes to the Board with a background in economics and banking. A Canadian national, he holds a BA in Economics from the University of Toronto and an MBA from Queen's University. Michael is currently a Managing Director at Société Générale, responsible for investor solutions and investment strategies. Prior to this position, he spent 15 years at Crédit Suisse in derivative products distribution for retail and institutional investors. Michael serves on the Finance, the Audit and the Development committees.

THE BOARD OF TRUSTEES
2018-2019
 
Chair
Emmanuèle Vinciguerra
Vice Chair
Tarek Fadel
Treasurer
Ellen Pace
Secretary
Elizabeth Durand

Dorothée Ashby
Bruno Bolzan
Véronique Carpentier
Michael Clark
Andrea Colombel
Delphine Descamps
Maureen Fonseca
Deborah Bradley Galliot
Marc Kramer
Gregory Krywosa
Ali Milan-Nekmouche
Anke Nuyttens-Santens
Antoine Remy 
Delphine Descamps
Delphine and her husband Ghislain have three children at FASNY: Elise, who is graduating this year; Aline, an 8th grader; and Cédric, a 3rd grader. Delphine, who is French, has lived in the United States for over 16 years and loves both countries equally.  She comes to the Board with a background in French and American law. Having developed a professional expertise as a mergers and acquisitions attorney in international firms, she now runs the New York office of an investment firm. Delphine attended the French American International School in San Francisco from age 8 to 14 before returning to France. Later she passed both French and American Bar exams. Delphine serves on the Governance and the Ridgeway Steering committees.

Deborah Bradley Galliot
Deborah and her husband Jean-Louis joined FASNY in 2011. Their only son, Robert, is in 7th grade. Deborah comes to the Board with a background in corporate/international banking. After receiving an undergraduate degree in Economics and French, Deborah obtained an MA in Anthropology from NYU. Before dedicating herself full-time to her family, Deborah was affiliated with BNP Paribas as a Managing Director. She has been very active in the PTA, serving as class delegate, campus representative and co-president. Deborah serves on the Communications, the Governance and the Strategic Planning committees.

As we reported in previous communications as well as in the State of the School presentation, the Board has been formally evaluating options to maximize the value of the Ridgeway asset. As such, this spring FASNY hired the commercial real estate firm CBRE to market and sell several parcels of the property. The sale process is moving along as planned, and we will keep the community informed as we make further progress.
On the legal front, the most recent development is the Gedney Association's decision to appeal the ruling on the Article 78 lawsuit they filed after the FASNY project was approved, which had come out in our favor. We are currently evaluating our strategy and will update you as developments unfold.
At the same time, in line with the goals set in our Strategic Plan, the Board and the Administration have been working hand-in-hand to consolidate and modernize the existing facilities. This year we completed the reorganization of the school around three main campuses: Manor, Village and Harbor.
In addition to the many upgrades carried out last summer, the Board and the Administration continued making headway in our facilities improvement plan during the course of the school year. Some of the work recently completed includes:
Manor Campus – new bulletin boards in the hallways, padded fences for the playground, new cafeteria tables and chairs.
Village Campus – improved fences in the parking lot, new ceiling tiles, new stand-up desks, fresh roller shades to replace old draperies, lighting upgrades, new cafeteria tables and chairs.
Please stay tuned for new additions that are in the planning process for the coming year.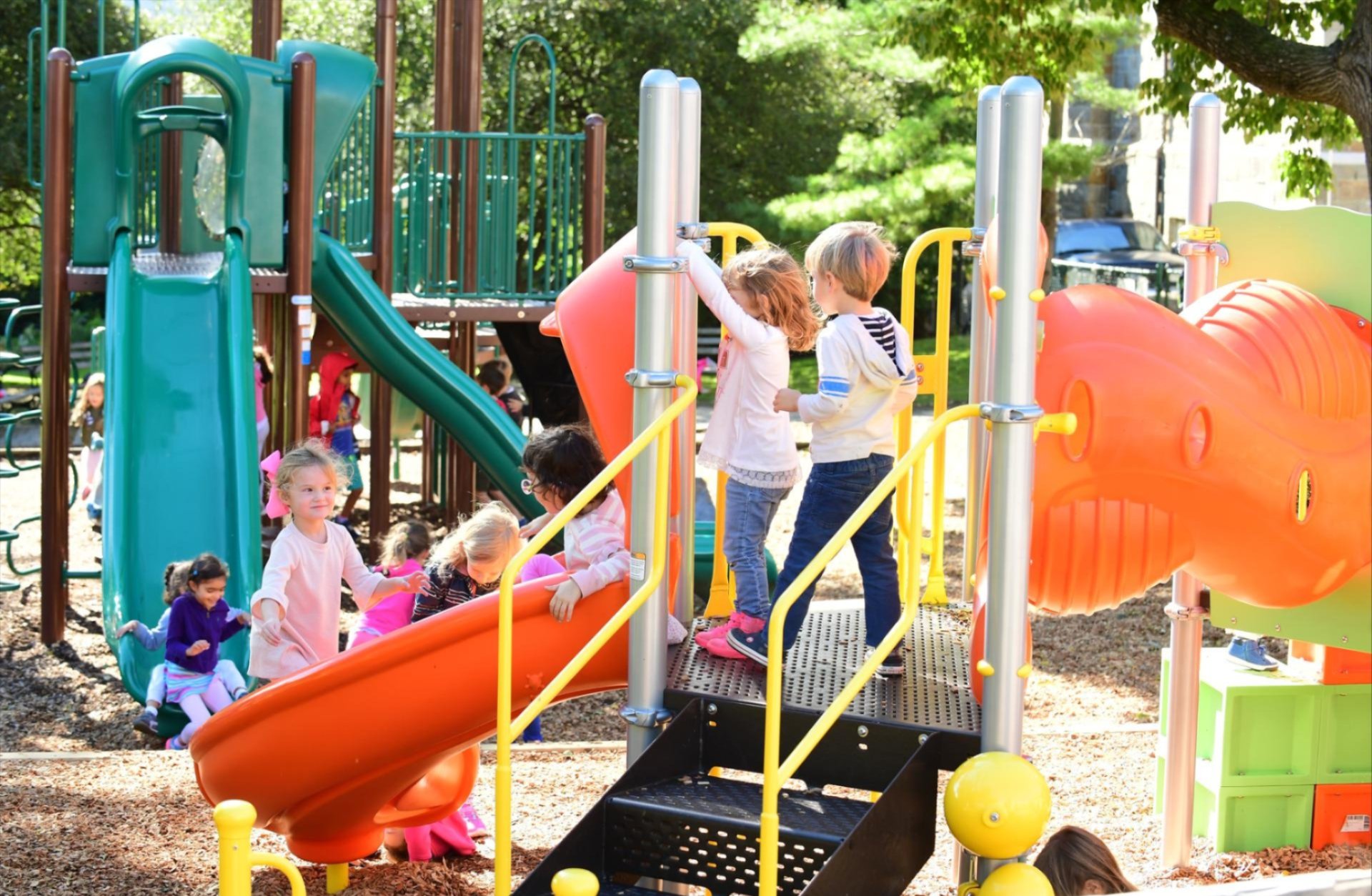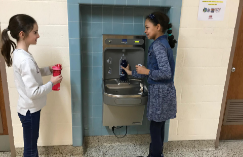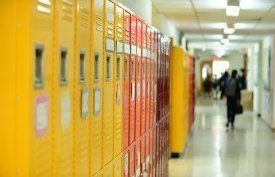 This spring, our annual Gala was once again a success! Over 450 guests gathered at the Brae Burn Country Club to make this event a joyous and fun evening for all. It was a chance to enjoy the company of new and old friends, share news and laughter, take to the dance floor and party until late. The auction was as exciting as always and, despite a few unexpected technical glitches, we accomplished our goal. Thanks to our community's generosity we raised over $750,000, our third highest-earning gala ever!
We are grateful to the incredible Gala team that labored intensively for months to organize the event and to everyone who participated. You truly honored the theme of Gala 2019: Together, Anything is Possible.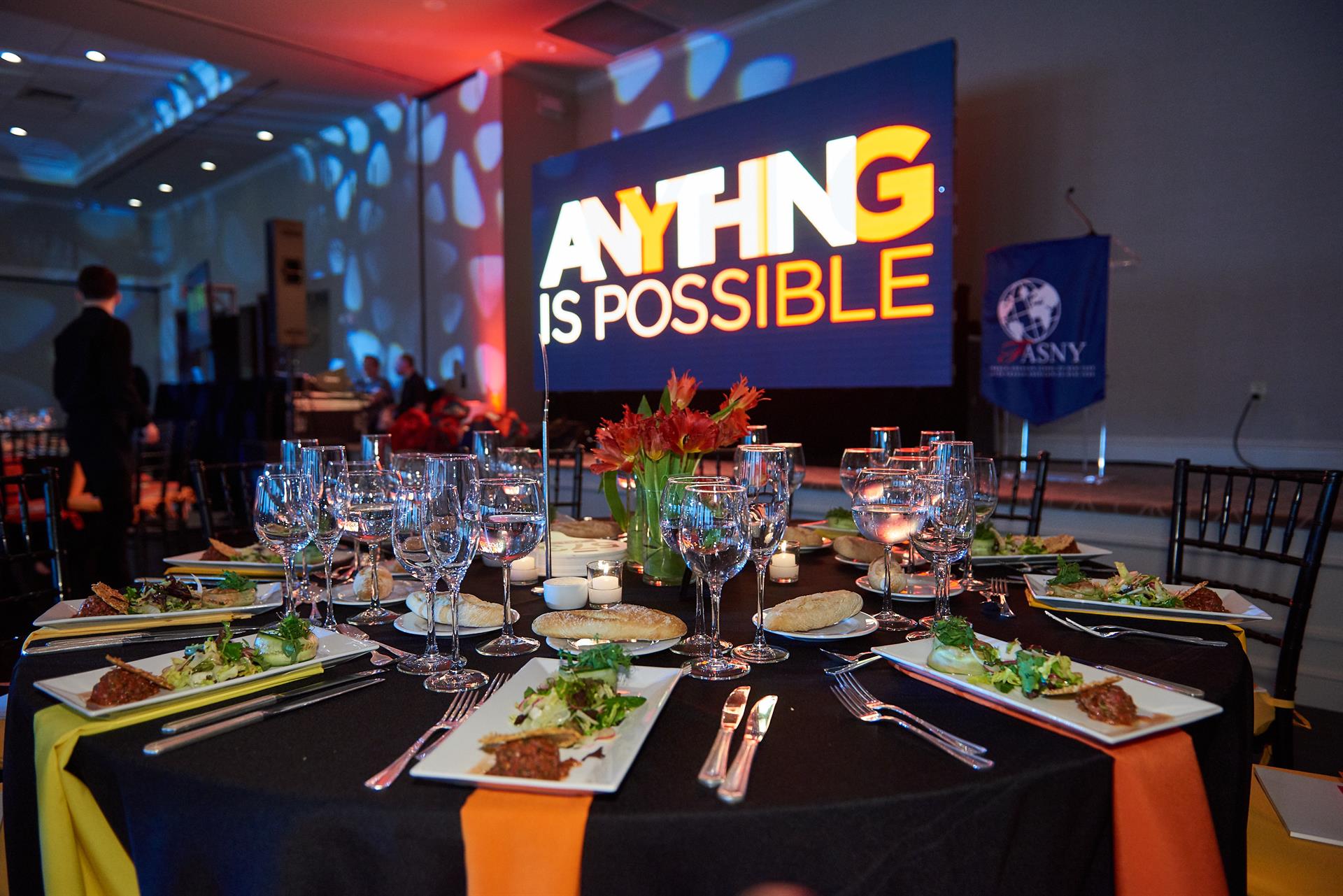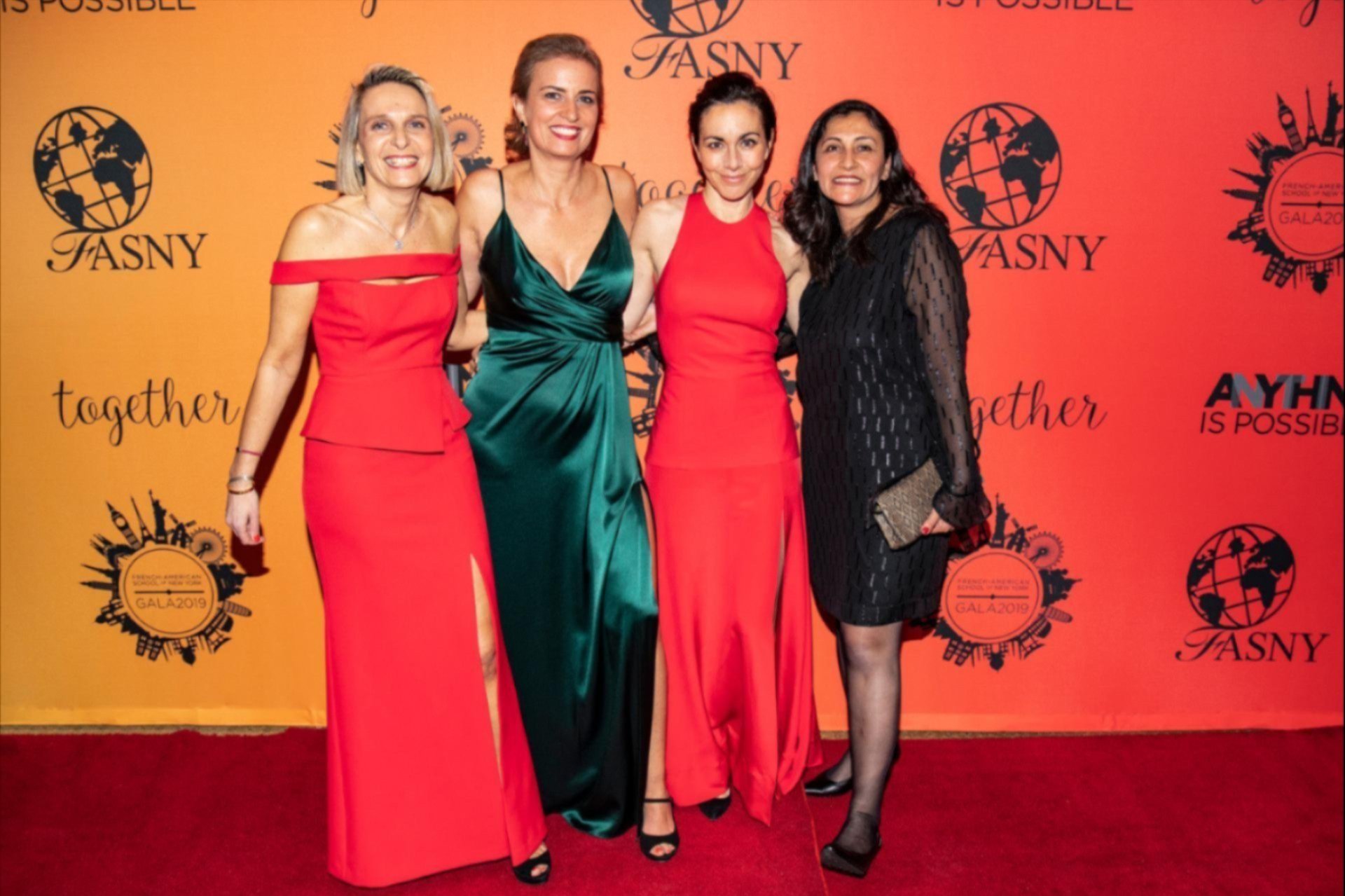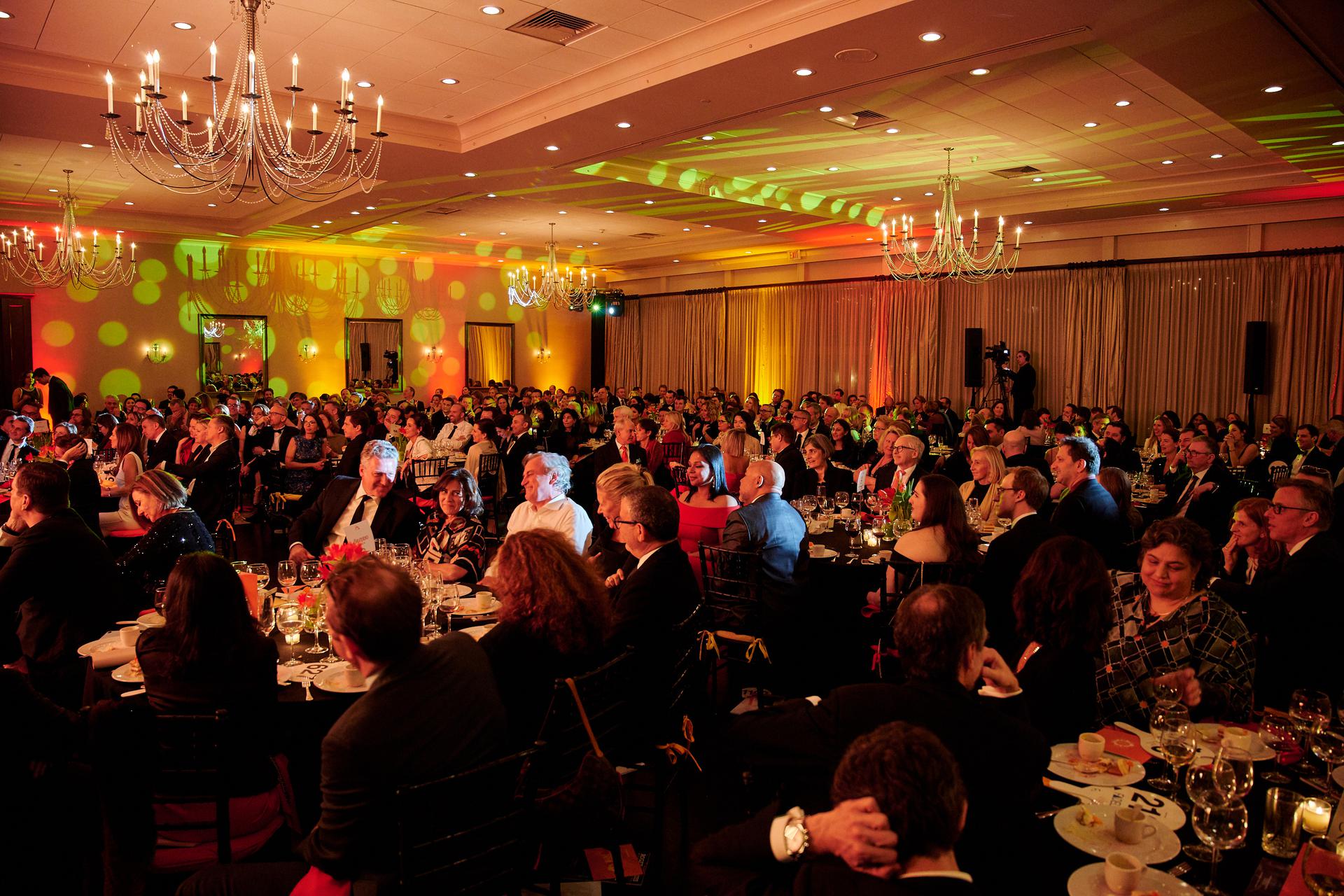 Thankful for Our Community
It is especially important for the Board to also recognize the wonderful generosity of those members of our community who throughout the year give their time and effort to be class delegates, campus representatives, PTA members, event organizers, etc. The Board expresses its heartfelt thanks and appreciation to all the volunteers and to all those who have made financial donations to our school. These invaluable contributions of time, expertise, work and money make a tremendous difference in our children's FASNY experience.
Of course, no thank you would be complete without gratefully acknowledging the indispensable contributions of our faculty and staff. Their engagement and dedication to our children's education and well-being set FASNY apart.
In very recent news, this year's French Baccalaureate results at FASNY were truly outstanding, with 100% of students receiving a mention: 56% attained highest honors (mention très bien), 24% attained high honors (mention bien), and 20% attained honors (mention assez bien). Moreover, an unprecedented nine seniors received the distinction félicitations du Jury for achieving a score of 18 or above (over 20). Our school could not be prouder of these students, and we extend our warmest congratulations to them and to the parents, teachers and administrators who supported their efforts.
With best wishes for a restful and enjoyable summer, we look forward to welcoming everyone in September, energized and with renewed motivation to start the new academic year.
Editors: Elizabeth Durand • Christine Durland • Deborah Bradley Galliot
Special thanks to: Maria Asteinza
French-American School of New York
320 East Boston Post Road
Mamaroneck, NY 10543
If you no longer wish to receive communications from the School, please click here.